Kiali is more than observability, it also helps you to configure, update and validate your Istio service mesh.
A Workload can be individually annotated to control the Sidecar Injection.
A default scenario is to indicate this at Namespace level but there can be cases where a Workload shouldn't be part of the Mesh or vice versa.
Kiali allows users to annotate the Deployment template and propagate this configuration into the Pods.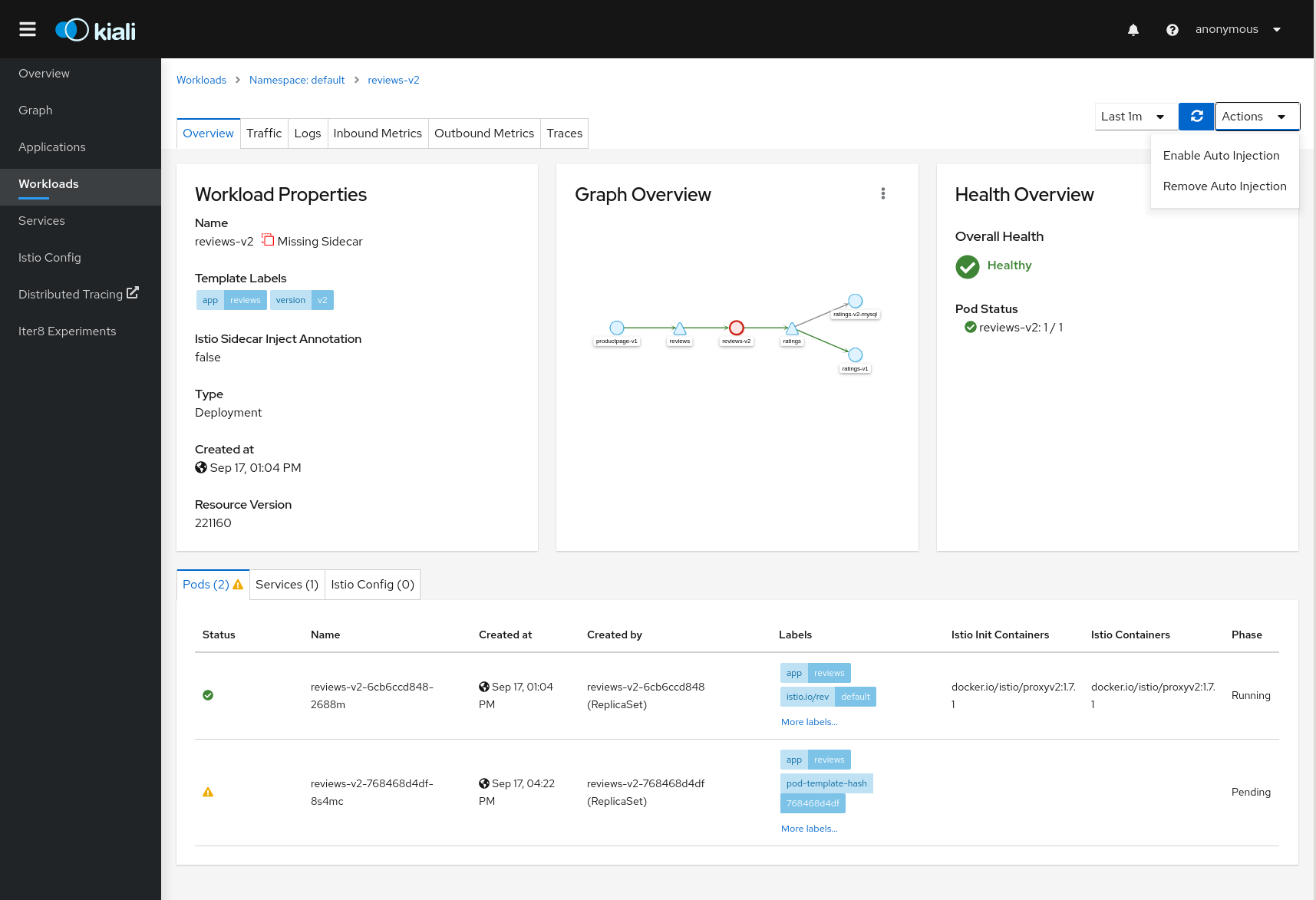 The Kiali Overview page offers several Namespace actions, in any of its views: Expanded, Compacted or Table.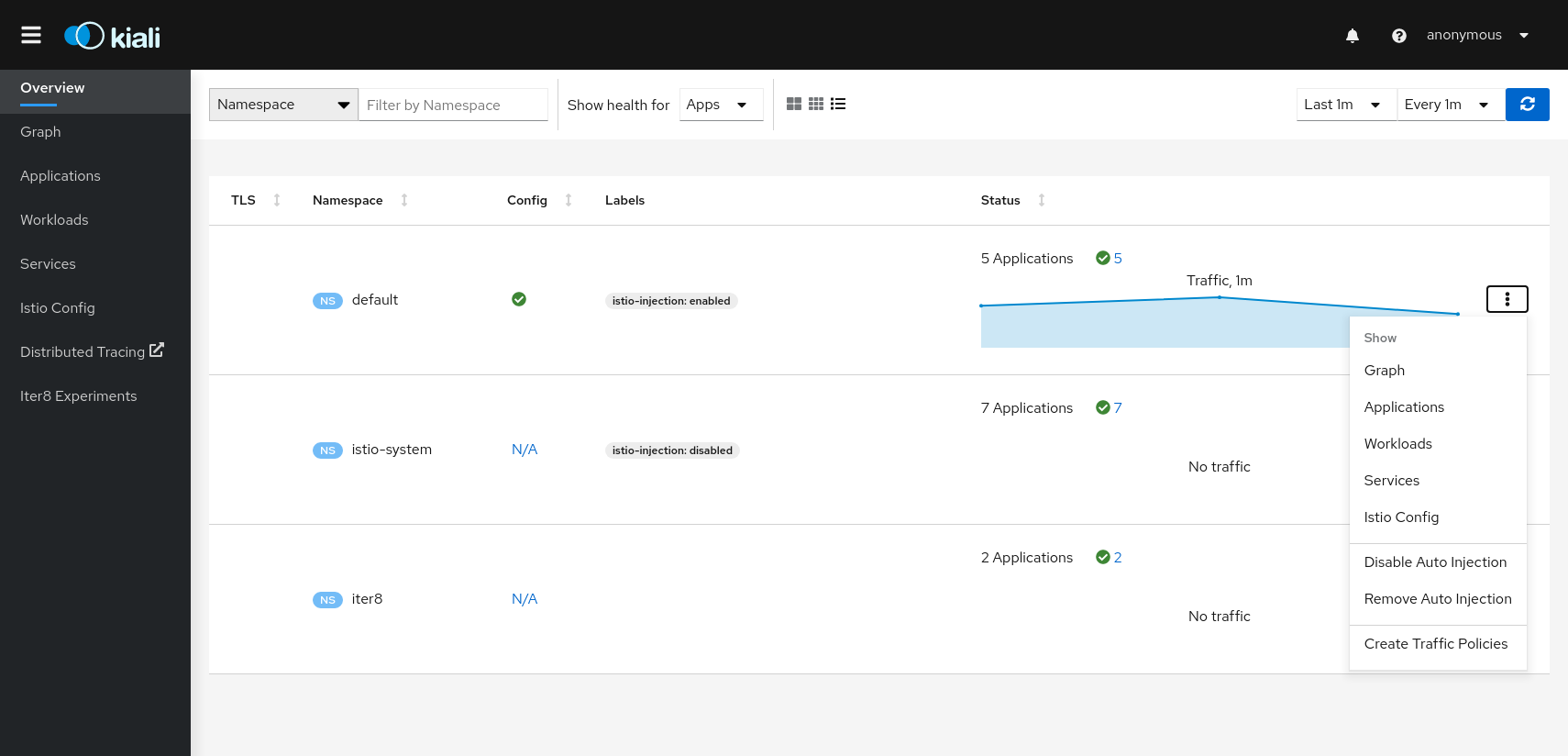 Show actions navigate from a Namespace to its specific Graph, Applications, Workloads, Services or Istio Config pages.
When Automatic Sidecar Injection is enabled in the cluster, a Namespace can be labeled to enable/disable the injection webhook, controlling whether new deployments will automatically have a sidecar.
When Istio Canary revision is installed, a Namespace can be labeled to that canary revision, so the sidecar of canary revision will be injected into workloads of the namespace.
Kiali can generate Traffic Policies based on the traffic for a namespace.
For example, at some point a namespace presents a traffic graph like this: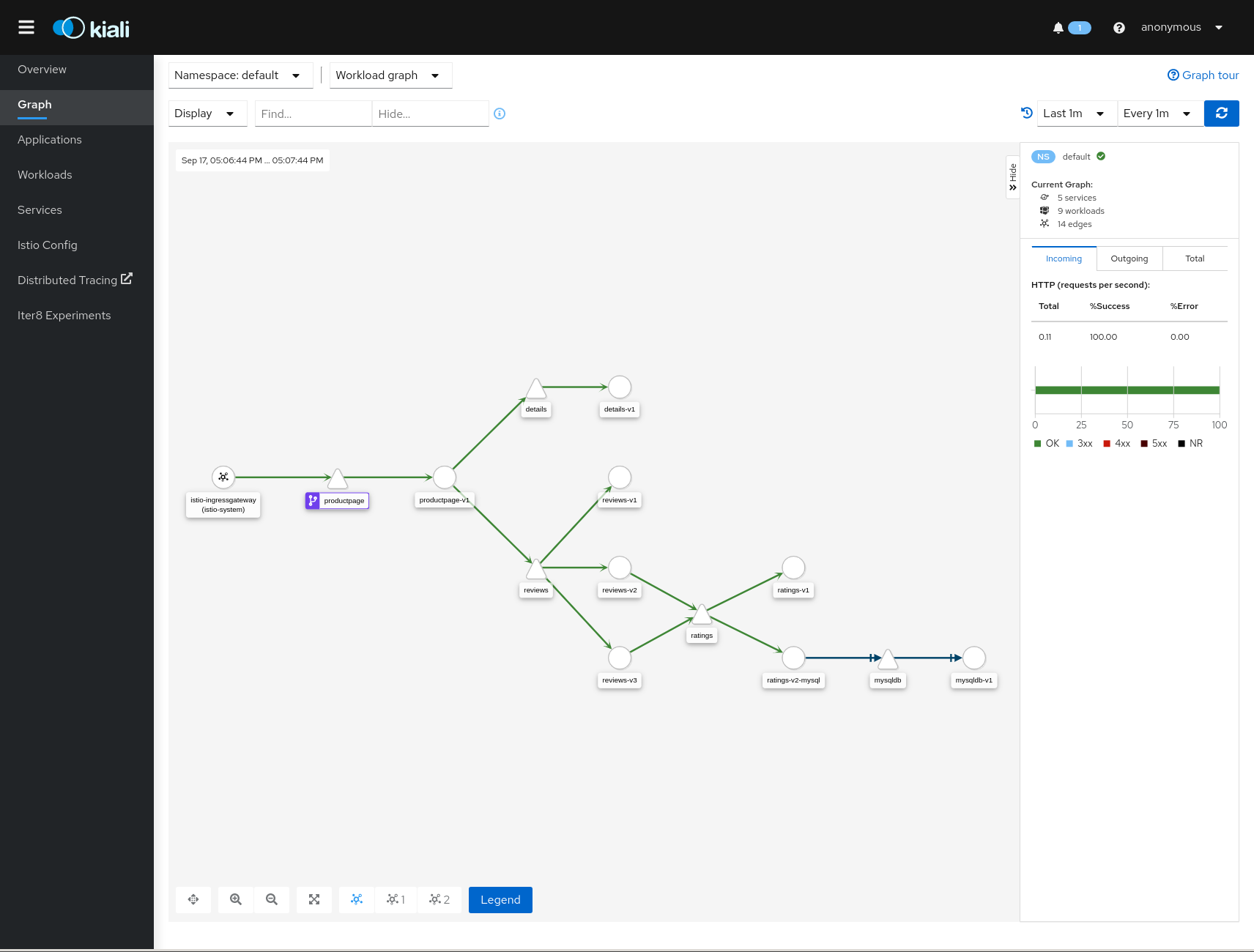 And a user may want to add Traffic Policies to secure that communication. In other words, to prevent traffic other than that currently reflected in the Graph's Services and Workloads.
Using the Create Traffic Policies action on a namespace, Kiali will generate AuthorizationPolicy resources per every Workload in the Namespace.